Hey lovely readers!
Today I have a pretty fun guest post from my awesome friend Skye! Check out her blog here. Read on to discover the difference between Magicians and witches!
Magic.
It is what fantasy books are made of. We all wish we had some sort of magic in our life. Whether it was time travel, flying, or controlling an element. I change my mind every day on what kind of power I would want. Recently, I was preparing for a post and the prompt was "Witches and Wizards". While I was sitting there pondering what books I wanted to use, a question popped in my mind. What's the difference between witches and magicians? They both use some sort of magic but why aren't they the same term? That's what we are going to discuss today!
Magicians
This is the term we are most familiar with in fantasy novels. Magicians can actually be referred to in two separate ways.
Illusionist : a performer of stage magic
Fantasy : a character in a fictional fantasy context.
We see magician's use the term illusions in many ways, mostly because they don't want people to find out what they can truly do. The most recent example for this is in Lisa Maxwell's The Last Magician. While Harte is truly a magician, he is always referring to himself as an illusionist. Everything he does is a trick or sleight of hand.
However, the term magician is actually a very vague term for those who have any practical use of magic. A magician can also be referred to as an enchanter/enchantress, soccer/sorceress, mage, warlock, witch or wizard. In essence, a magician is someone who practices or uses magic. They can practice is in either a supernatural, occult, or arcane way.
Witches
Based on our findings of "magicians", witches are just a more specific type of magician. In this case we will look at witches and wizards through witchcraft. Sometimes a witch or wizard can be determined due to their witchcraft. Witchcraft is the practice and belief in their magical skills and having the ability to exercise them. It is hard to narrow down witchcraft due to its rich history with many cultures. Witches, wizards and warlocks can be found all throughout history. They reach beyond the known to create cures or curses.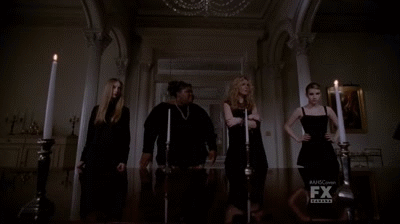 So what did we learn about the difference between magicians and wizards? Magicians is a broad term for an individual who exhibits any type of magic. Witches are a more specific term to describe a practice of magic. My personal opinion? I distinguish a witch as someone who could possess magical powers in the real world. Maybe it is because we have a history of witches or I just see them using more a natural magic. Magicians for me is someone in a high fantasy book. Regardless, I just want someone to tell me I have magical powers!