Hey lovely readers!
Let's talk about the new Halloween movie!
So you guys should know by now how much I love scary movies. My uncle is obsessed with scary movies, like he collects things from scary movies and owns so many movies, and he passed that love onto my little sisters and I. I grew up watching the classic horror movies like Halloween, A Nightmare on Elm Street, and Friday the 13th. Watching them now, they're not so scary. But they were so innovative for their time and I absolutely love them!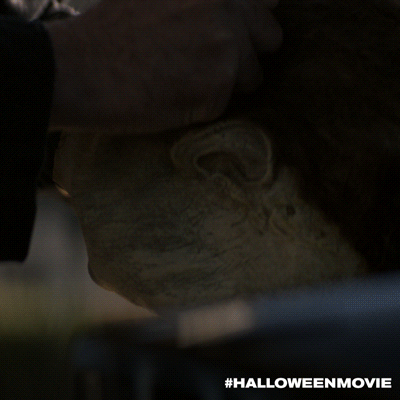 Of course I had to see the new one and it did not disappoint. The thing about scary movies for me is I've seen so many that they're not really scary anymore. But this one? It definitely spooked me. It was the perfect balance between predictable and surprising. It was a true callback to the original with some really great twists. There were moments that I found myself thinking is this really happening? I was continually shocked throughout and that was just so much fun.
I don't want to spoil anything, but I will say that I loved the story line with this one. It was so interesting to see where Laurie Strode was 40 years later and how she was coping with the nightmare she endured. A little context in case you weren't aware. This movie is a direct sequel to the original Halloween movie from 1978, which means it completely ignores all of the many sequels. This also means that Michael Myers is NOT Laurie's brother. And honestly I really loved that, because that means that there's truly no reason for why Michael does what he does. I think that's more terrifying than anything, a man who's pure evil and simply murders because he wants to.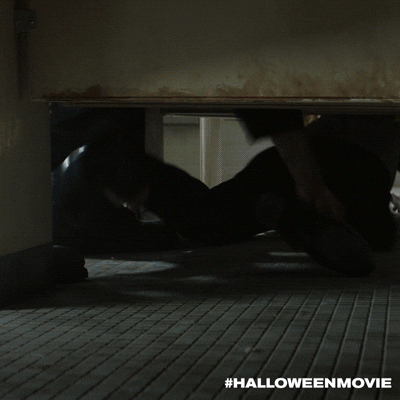 The movie was incredibly well done and I was so impressed by the acting. Plus the killings were completely brutal and that just added so much for shock factor. If you're a major scary movie fan you definitely need to see this. And if you want to be just a bit extra like me, watch the original Halloween before you see this one. It was a lot of fun to see how this one pays tribute to the original. Go and watch Michael Myers get Stabby!
Thanks for reading guys! Talk to you soon! ❤ Adrianna