Hey lovely readers!
Blogtober would not be complete without Hocus Pocus! So lets get to it! Thanks to Never Not Reading for creating this awesome tag!
A Great Trilogy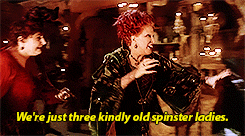 The Gemma Doyle trilogy by Libba Bray. I actually love it more than her Diviners trilogy! Don't come at me 😉
Winifred Sanderson
A book with a truly evil female villain.
Umbridge, not even a freaking question. She's an evil bitch and that's all haha
Sarah Sanderson
A book that uncannily attracts children.
Captain Underpants, I don't get it. But my little brothers and sister absolutely love those books. And apparently so do all of their friends.
Mary Sanderson
A book that is just plain silly.
Any Shel Silverstein book really. I mean all of his poems are just so silly and so much fun!
Max
A book that is trying really hard to be cool, but doesn't always succeed.
This is how I felt about The Winner's Curse series. It was just ridiculous and overdone and just really really bad. I cannot say enough about how much I hated this series. So many things are wrong with it. Just ugh. You can find my full review here.
Dani
A book that isn't afraid to tell it like it is.
Definitely The Deal by Elle Kennedy. This book was honest and raw and real, particularly when it comes to dealing with rape. As a sexual assault victim myself I appreciated this book so much. It made me remember how far I've come and all the things that helped save my life ❤ Find my full review here.
Binx
A book series that just won't die.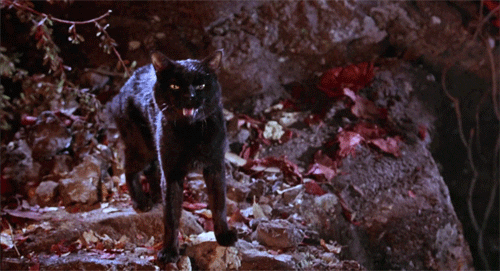 Why does The Unbecoming of Mara Dyer series have so many books. I really did not like this book and I don't get the hype. But it has several sequels? Ummm no.
Ice
A book with a character that's dumb as a rock.
I really have to say Tamlyn from A Court of Thorns and Roses. Like he's not stupid per-say. But I feel like he makes so many stupid decisions and most of the time I want to punch him in the face.
The Black Flame Candle
A book or series you wish you could resurrect.
Eragon, so people could realize how amazing that whole series is!
Headless Billy Butcherson
A book that's not as bad as people make it out to be.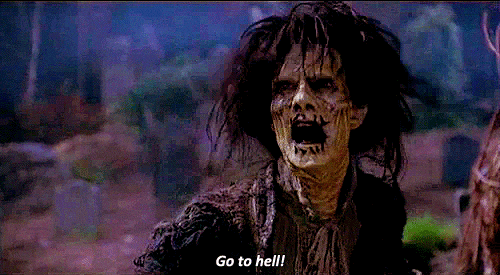 So many people hate the Fallen series by Lauren Kate. But I feel like they never gave it a real chance. I absolutely loved it and I wish more people did!
Winifred Sanderson's Spell Book
A book with a mind of its own.
Have to go with Game of Thrones for this one. No matter which direction the show has taken, George R.R. Martin is determined to finish the series in his own way, in his own time.
Garry Marshall
A book with a cameo.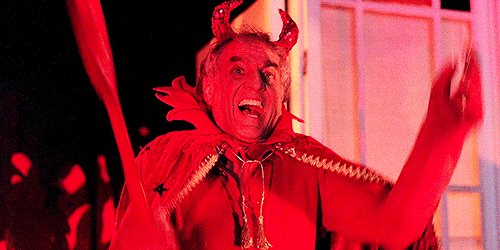 There are so many cameos throughout Casandra Clares three Shadowhunters series. I love when characters just pop in and out of the different books. There's even a small cameo from one of Holly Black's books!
Oh that was just so much fun! Did you all know I love Hocus Pocus? My cousins and I used to act it out when we were little. I always played Sarah (she's my favorite).
Thanks for reading guys! Talk to you soon! ❤ Adrianna