Hey lovely readers!
Vampires, Halloween, you know it works! Here's a list of my very favorite vampires from books and television.
5. Abe Mazur – Vampire Academy by Richelle Mead
Abe has to be my very favorite Vampire Academy character. He gives zero shits about how others see him. He's just out here living his best life. Plus without him, Bloodlines would not have happened. So, like I just love him.
4. Elijah – The Originals
Oh my sweet baby angel Elijah. He tries so hard to be true to himself. Forever the selfless gentleman. He loses the love of his long life and in the end gives everything up to be with his brother. And by the way, he's sooo much better than Klaus. I'm just saying.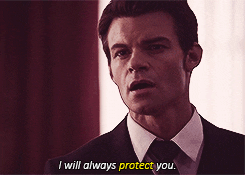 3. Adrian Ivashkov – Bloodlines by Richelle Mead
Adrian is the love of my teen life. And honestly he's still the best book boy there ever was, is, or will be. He's my sweet cinnamon roll 💜
2. Eric Northman – True Blood
Eric Eric Eric. He's just got everything you could ever want in a hot hot vampire boy. He's sweet, tough, protective, and just a little bit crazy. I 100% believe he was the perfect choice for Sookie and I'll go down with that ship.
1. Pam – True Blood
She's the best vampire that ever existed and that's the tea. If you haven't seen her in action, go watch her on True Blood right now.
There they are, my favorite vamps! Do we have any in common? Who are your faves?
Thanks for reading guys! Talk to you soon! ❤ Adrianna