Hey lovely readers!
It's time for a list of my favorite witches from both books and TV!
5. Phoebe Halliwell – Charmed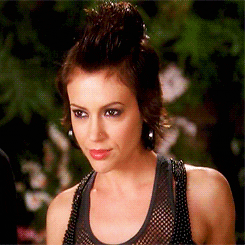 I suppose I could have just picked the Halliwell sisters, but honestly Phoebe has always been my favorite. She's the best of all of them and I will fight you on that. She's tough and always comes back even better than before. Plus, my favorite Charmed episode ever is the one with mermaid Phoebe!
4. Regina Mills – Once Upon a Time
It's funny, I've never considered Regina to be a witch. But when I was making up this list, she just popped into my head. And I'm so glad, because she's one of my favorite OUAT characters. She's pretty much the main villain for awhile. But, she's never had it easy. And I've always admired her strength and determination.
3. Hermione Granger – Harry Potter by J.K. Rowling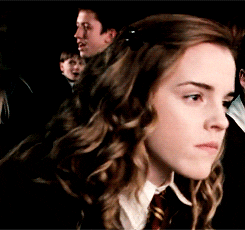 You cannot have a favorite witches list without including Hermione! Do I even have to say why I love her? Quiet, determined, and powerful bookworm. Yes, please. I've always seen myself in her and that's all you really want when you're a little girl reading a new book. She's the glue that holds the golden trio together and without her, they never would have made it.
2. Elphaba – Wicked by Gregory Maguire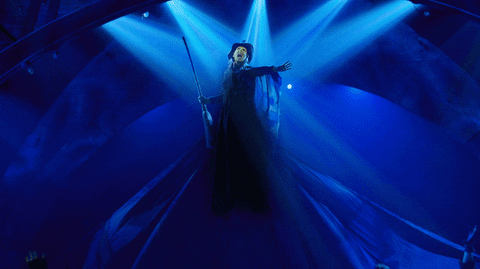 I feel like Elphaba always gets overlooked, when her story really is one of the best. All she ever wanted was to do some good in the world and all it does is get her in trouble. She's misunderstood, vilified, and hunted down as a criminal. Yet she's still working for the downtrodden and fighting to make changes. Also, if you've yet to see Wicked, you need to. It's amazing! I'll be seeing it for the fifth time this March.
1. Ginny Weasley by J.K. Rowling
Always and forever my favorite witch! She's strong and brave and she'd do anything for those she loves. She really doesn't get enough credit for all that she does to save the wizarding world.
That's it guys! Do we have any of the same favorites?
Thanks for reading guys! Talk to you soon! ❤ Adrianna