Hey lovely readers!
Here's a fun little book tag for you! It was so much fun to do.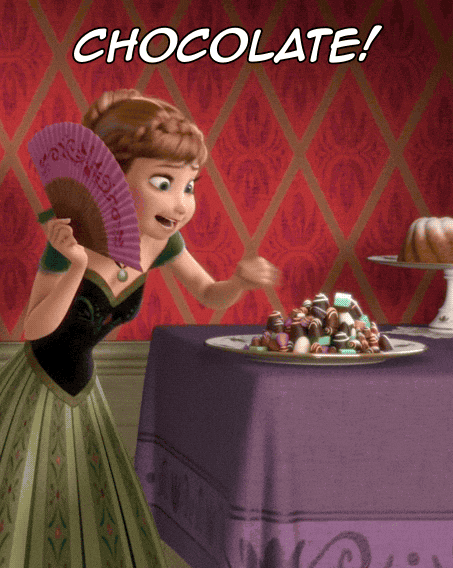 Dark Chocolate — A book that covers a dark topic (abuse, domestic violence, rape, loneliness, bullying, death, etc)
I have to go with Trouble in Hell and the whole Hell Night Series. These books are so dark and heartbreaking, but they deal with such important topics. I chose these specifically because they deal with a child sex cult. Something that is still a huge problem today.
White Chocolate — Your favorite light-hearted/humorous read
Pucked by Helena Hunting always comes to mind when people want funny romances. This one had me laughing so much. Especially listening to the audiobook. The guys accent was perfect! Both MCs were sarcastic and honestly that's my favorite kind of humor. There's not much drama or angst here, mostly just fun. I loved it.
Milk Chocolate — A book that has a lot of hype that you're dying to read.
Serpent and Dove by Shelby Mahurin. I've heard so much about this one and opinions seem to be split between love and hate. I'm betting I'm going to love it, because I tend to have controversial opinions about "problematic" books. But we shall see. Hahaha 😂
Chocolate with a caramel center — Name a book that made you feel all gooey in the middle while you were reading it.
Say You Still Love Me by K.A. Tucker. This book brought me straight back to sweet high school summers. 💜 I went to summer camp myself and there was so much nostalgia in this book it made me feel so very happy. First loves, campfires, and beautiful nights. Add to that a little angst when these two meet again in the future and this book was perfect.
Wafer-free Kit-Kat — Name a book that surprised you lately.
The Whisper Man by Alex North. This book is everywhere right now. And normally I don't pick up super hyped books until hype has died down. Just to get a more honest opinion. But this one really intrigued me and I absolutely loved it. The story was definitely creepy, it had some great twists, and the writing was so spot on. It's totally earned all the hype!
Snickers — A book that you are going nuts about.
The Starless Sea by Erin Morgenstern. I mean come on. I've been sharing quotes and going on and on about this book on Twitter. Haha. I've been waiting so long for it and it's everything I hoped it would be. I adored The Night Circus, so I knew I would love this. The author's writing is definitely unique and maybe not everyone's cup of tea. But for me it's great. The book has such a subtle beauty to it. It's a truly magical mystery and I'm loving it.
Hot Chocolate with cream and marshmallows — What book would you turn to for a comfort read?
I have a few comfort reads. But my favorite is Haunted by Heather Graham. I found a paperback copy at a garage sale when I was 12 and I've had it ever since. It's ghost murder mystery story. But it's perfect for curling up on the couch on a rainy day. And it always reminds me of quiet days spent reading at my grandma's house.
Box of chocolates — What series have you read that you feel has a wide variety and a little something for everyone
The Diviners by Libba Bray. I've only read the first two books. Cuz I'm slacking on my sequel reading haha. But I think it definitely has something for everyone. It's a bit spooky, funny, and definitely heartfelt at times. I love the mystery elements and the themes of friendship and empowerment throughout. Plus the diversity in characters is perfect.
Thanks for reading guys! Talk to you soon! ❤ Adrianna
*Covers from Goodreads